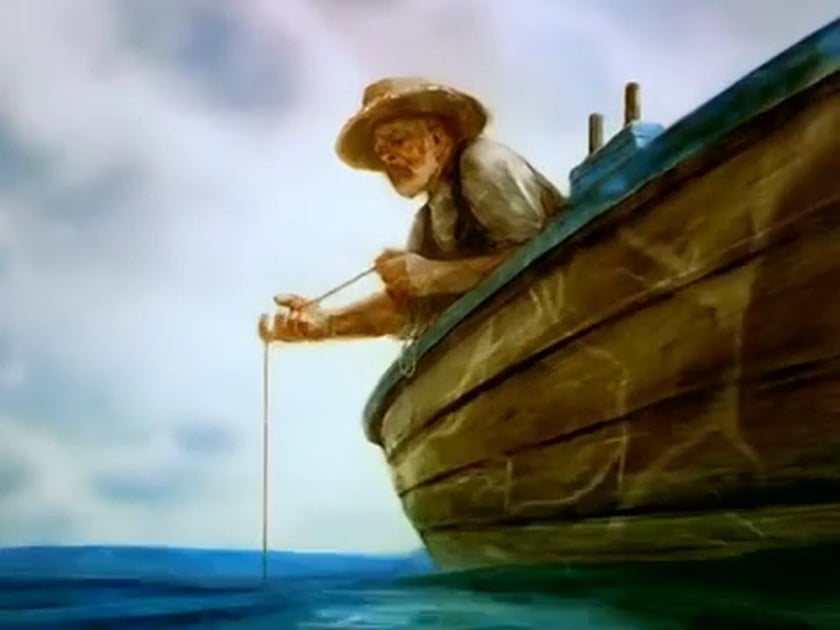 This unique film is a 1999 paint-on-glass-animated short film directed by the famed Russian animator, Aleksandr Petrov, based on the classic short novel of the same name by Ernest Hemingway, and tells the tale of Santiago, an ageing Cuban fisherman who struggles with a giant marlin out in the Gulf Stream, off the coast of Florida.
In addition to the Academy Award for Animated Short Film, the film has won awards from BAFTA, the San Diego Film Festival, and a handful of other prestigious international bodies.
This is a new, modern soundtrack to this film, written in 2017, and has won the 2017 Moondance for Best Film Score.
All music and audio is composed, performed and mixed by Joanna Moradiellos.
The music comes from the heart and the film score certainly does this stunning and amazing film justice, as the composer interpreted the artist's pictures and Hemingway's symbolic story with her music.